About Bar Association Rohtak
In 1824, Rohtak district was formed as a separate unit consisting of Gohana, Kharakhauda-Mandothi, Rohtak-Beri and Meham-Bhiwani tehsil(s)….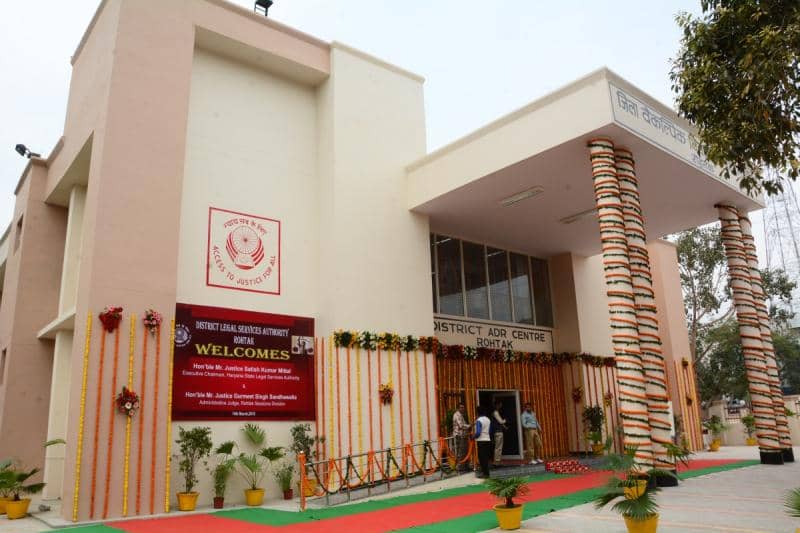 The Rohtak Bar Association started functioning w.e.f. 1889, it was felt to form a Bar Association, which has a sensitive and committed role to play in the administration of justice as any judicial institution is incomplete without a Bar Association.
Adv. Lokinder S. Phougat
President
It is my honour and privilege to serve as vice president of District Bar Association, Rohtak. A thank all the esteemed members of the association for giving me an opportunity to serve and strengthen the fraternity by electing me.
Adv. Karan Singh Narang
Vice-President
I convey my heartfelt thanks to all the members of District Bar Association, Rohtak for their confidence to electing me as their secretary of this esteem bar association.
Adv. Rohit Suhag
General Secretary
I am grateful to all the members of District Bar Association, Rohtak for their confidence to electing me as their Joint Secretary. I would be dedicated towards this esteem bar association with utmost sincerity.
Adv. Yamini Deswal
Joint Secretary
Please check your short code, no records available.
Message from Our Proud Members
I am very glad to know that District Bar Association, Rohtak had launched it's website, which is an important & crucial step taken by Rohtak bar in this digital era. I wish for more progressive future of all the members of Rohtak Bar Association in this direction. I really appreciate these efforts and have my good wishes & blessings along with the District Bar Association, Rohtak.
Bhupinder Singh Hooda
Ex-Chief Minister Haryana
Our esteemed Bar Association, Rohtak is one of the historical bar associations in India established in the year 1889. The association has been a brilliant platform of inspiration over the years to all its members. It is one of the leading associations who provide us the brilliant & inspiring lawyers like Sir Chotu Ram and I am indebted to be part of such a distinguished association which has a goodwill of more than 3000 Lawyers.
Dr. Vijender Singh Ahlawat Advocate
Member & Former Chairman Bar Council of Punjab & Haryana